As a Kudos distributed label, you are able to generate time-limited discount codes for use on https://kudosrecords.co.uk
Simply enter your code at checkout to receive 15% off the total cost of your order (not including P&P).
Label discount codes are only to be used for purchases made by your label staff. There is no limit to the number of codes you can generate or the number of items you may purchase at the discounted rate. However, the system is monitored and Kudos reserves the right to revoke access to further discount codes and/or refuse to fulfil orders where we feel the system has been abused.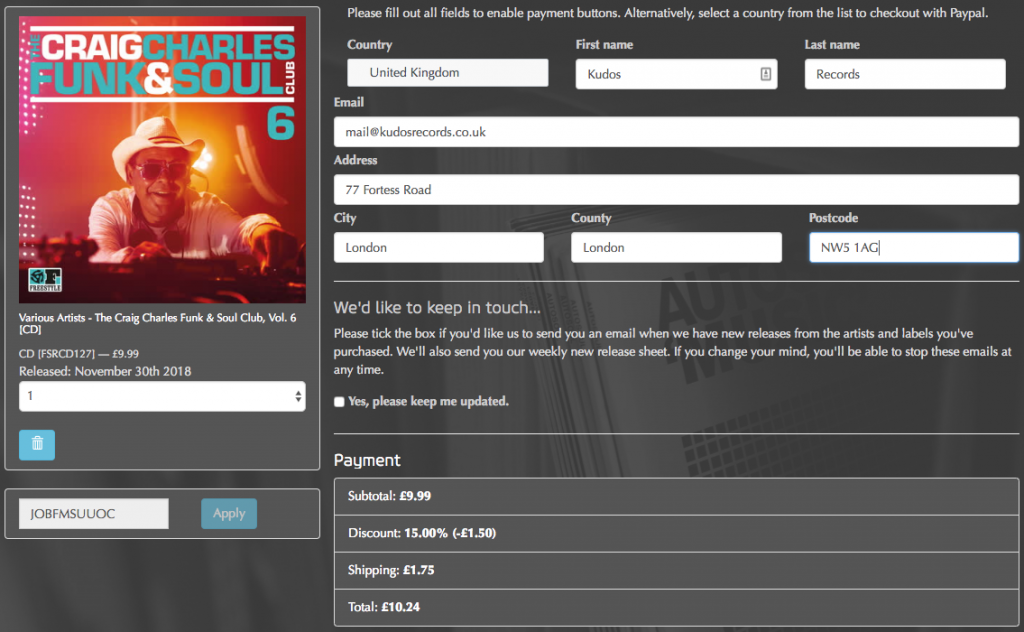 Generating a Discount Code
Discount codes are valid for a single order and are time limited – so you should only generate your code when you are expecting to make an immediate purchase.
To generate your code you must login to the portal then visit Tools > Discount Codes and click the button to generate a new code. To apply your discount, simply copy-and-paste this code into the Discount Code field at the checkout on the Kudos D2C store.
Each code you generate is valid for 1 hour only and may be used only once.