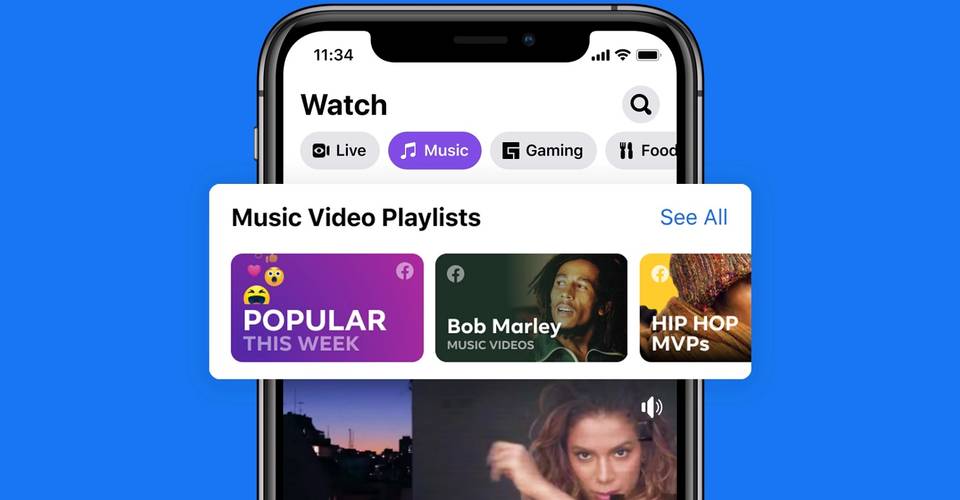 Facebook Watch is a video-first destination on the Facebook platform for watching Premium Music Videos. In addition to appearing on the Watch page, Music Videos can be mapped to the appropriate artist page. New music videos are then automatically shared on the artist's page when they are released and all of the artist's videos appear under a new Videos tab.
Facebook Watch launched in August 2020
At launch Premium Music Videos on Facebook is only available in the USA and US territories. No roadmap has been given for expansion into other countries.
Premium Music Videos (PMV) can only be delivered to Facebook through a special supply chain. This ensures the video is of the required quality and allows detailed metadata to be provided which includes the rights an ownership data needed to clear licenses and account royalties.
Videos uploaded directly to Facebook are not treated as PMV and won't appear on Watch.
If your label owns Music Video content which would be appropriate for Facebook Watch, these can be added to the Kudos system for delivery to Facebook (and other video services). Please discuss this with your account manager.